m2 eCommerce Services is a public relations and marketing agency that transcends the boundaries of conventional PR and Marketing practices to bring multi-faceted and creative representation to clients.
Founded in 2007, m2 eCommerce Services works successfully with clients in researching their marketing objectives and establishing effective Public Relations campaigns to reach their targets and maximize their goals. We help implement a marketing strategy for clients who want more leads, more customers and more revenue. The commitment to you is helping you with your best interest in mind and delivering value that is 3-10x of the price we charge.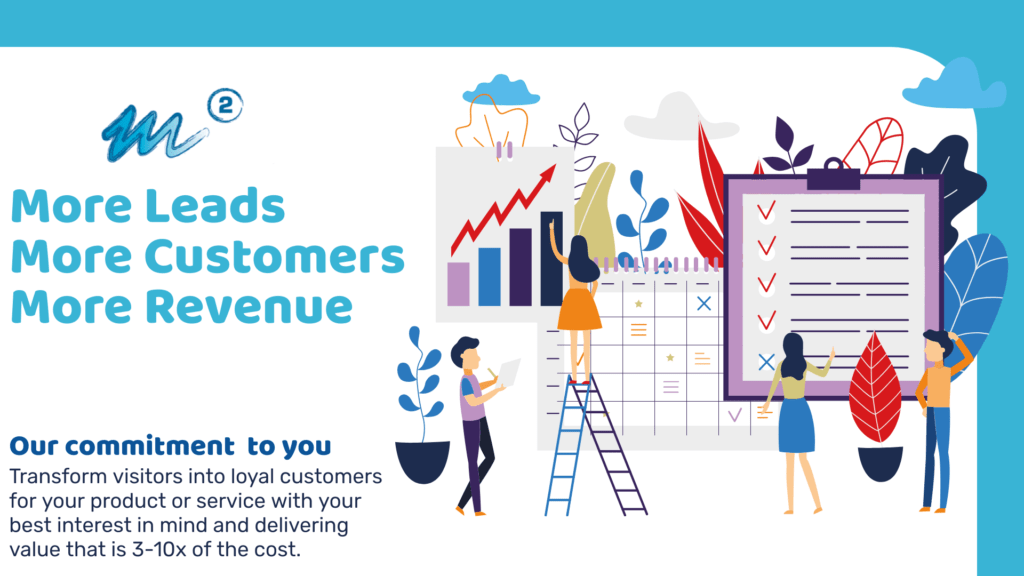 We are powered by a vibrant team of professionals with a deep knowledge of digital marketing and many years of combined experience. When it comes to spotting the latest marketing trends and executing fast-evolving strategies like Inbound Marketing to enhance business results for clients, we are always ahead of the curve. Our industry leadership has cultivated deep partner relationships with the leading search engines, social networks and media management platforms, and technology tools. These partnerships give our clients unparalleled access to opportunity and innovation including early betas and exclusive expertise.
Why work with us?
We have one mission: To transform visitors into loyal customers for your product or service. Our target market are small, medium and large companies across the country who want to grow their business. With modern tools we can show you how many people search for your products and services, with which words and keyword phrases per month, locally, nationally and in every country you want to promote your products. We discover for you the market trends both on a local as well as the global level, so you can make the right strategic decisions for your business. Also, we can show you what the trend in consumer behavior are in any target country you want.
The best reason to choose m2 eCommerce Services
You wouldn't buy a car without a test drive, would you? Our digital audits measure a client's current media and content programs against our key performance pillars. We'll provide recommendations and testing examples for each channel. As we like to say, there's always room for optimization and you deserve an agency that takes the time to learn about you, your industry and your customers.
Grow your pipeline with new 10 opportunities in 30 days.
Win 3 new high-value clients in 90 days.
Get a 5x ROI in 12 months.
Advertising isn't only about designing cool adverts – it's also about careful planning, strategizing and implementation of campaigns. Every ad campaign must be placed in the right places, at the right times in order to get the highest exposure for your brand or product.

If you want your brand to go viral, be present and accessible across multiple channels at the same time, whether it is through organic or paid search, through email marketing or different social media platforms, then your best option is a full service public relations and digital agency like m2 eCommerce Services.