Managing the Digital Marketing Conversation
The idea of Conversation Marketing was first introduced in 2007 by Joseph Jaffe's "Join the Conversation". His intention was to teach marketers and businesses how to re-engage their media-drenched customers through community, partnership and dialogue. And what was true in 2007, is a thousand times truer today.
Today, consumers are even more drenched in marketing initiatives than ever before, and they're tired and bored.
Conversation Marketing simply it's what your beloved shopkeepers used to do, what your local florist does every morning, it's why that small local bakery is still alive: It's about having conversations with your customers. Listening to their struggles, their stories, their lives, their woes and their highs. It's about:
Making connections with communities and using that information to improve marketing initiatives
To avoid an ineffective scattergun approach and create content that drives audience engagement and commercial success, our eCommerce SEO Agency promotes your business and brand the right way by utilizing Search-Engine- (SEO) and Social-Media-Optimization (SMO) as well as Content-Marketing, Mobile-Marketing, Video-Marketing and Pay-Per-Click (PPC) campaigns.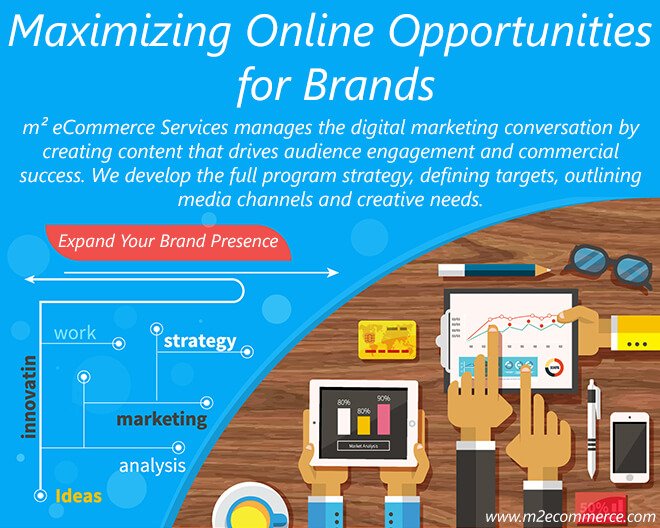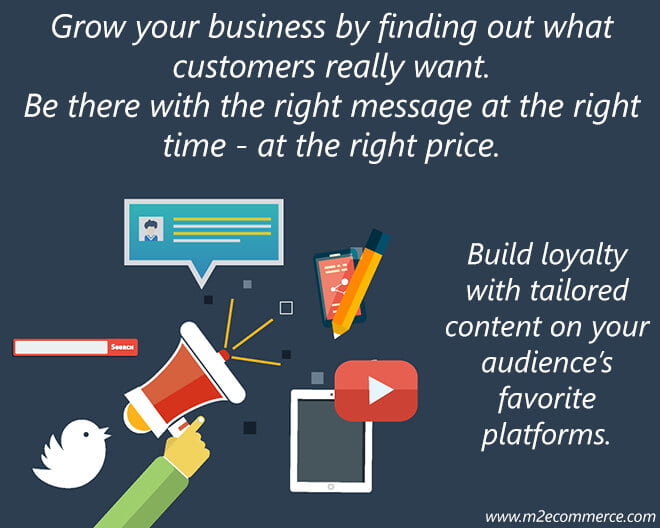 We get your brand in front of the right audiences at the right time.
In an on-demand world, we reach your audience through every touchpoint, in a way that's relevant to their lives – and your brand. We create and optimize relevant, timely and informative content – consumable on all devices – to delight both humans and search engine spiders. This content not only performs better in organic search, but also produces more revenue.
Customers don't think about channels – just what matters to them, at that moment. Our digital services work together, helping you stay in step with your audience at every touchpoint.
Reaching shoppers locally means meeting them online.
With a majority of consumers turning to the web and mobile to research and shop for goods and services you need the strategic know-how and technical support to be there for your audience where your audience will be and where they're likely to act to ensure the relevant content is positioned in the right place at the right time.
What our eCommerce SEO Agency can do for you:
Lead Generation
Conversion Optimization
Content Marketing
Video Marketing
Mobile Marketing
Social Media Marketing
Retargeting
SEO Search Engine Optimization
SEM Search Engine Marketing
CPA Performance Marketing
E-Mail Marketing
User Generated Content
Customer testimonials & reviews
Customer loyalty and reward programs
Customer community management
Online Shop Management