m2 eCommerce Services uses PayPal to process payments on our eCommerce shopping websites. PayPal is a service that enables you to pay, send money, and accept payments. PayPal uses data encryption and anti-fraud technology to keep your information secure, reducing the risk of online fraud.
PayPal Holdings, Inc. is an American company operating a worldwide online payments system that supports online money transfers and serves as an electronic alternative to traditional paper methods like checks and money orders. PayPal is one of the world's largest Internet payment companies. In 2014, PayPal moved $228 billion in 30 currencies across more than 190 nations, generating a total revenue of $7.9 billion.
PayPal Protection for Buyers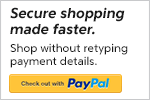 PayPal Purchase Protection covers you if you have a problem that you can't work out with your seller.
If an item doesn't arrive or shows up significantly different than how the seller described it, PayPal will help you get your money back.
PayPal Purchase Protection covers eligible transactions for the full purchase price, plus original shipping charges.
To qualify for PayPal Purchase Protection:
Use PayPal to pay for your item.
Pay for the item in one payment. Items purchased with multiple or partial payments aren't eligible.
Open a dispute in PayPal's Resolution Center within the timeframe noted in the transaction details to let the seller know there's a problem with the transaction.
Escalate the dispute to a claim within 20 days of the date you opened the dispute. When you file a claim, you're asking PayPal to decide whether you should get a refund.
Keep your PayPal account in good standing.
For Significantly Not As Described claims (SNAD), you may be required to ship the item back to the Seller at your expense and provide proof of delivery.
To be eligible, you have to follow the dispute process and escalate the dispute to a claim. Disputes not escalated to a claim are not eligible for Purchase Protection.
If you purchased the item on eBay, use the eBay Resolution Center.
Some items such as vehicles, industrial machinery used in manufacturing, and real estate aren't eligible for PayPal Buyer Protection.
All transactions made on or after July 1, 2015 for intangible merchandise, virtual items, digital goods and content, and services will be eligible for expanded PayPal Purchase Protection.
For more information:
Can I cancel a PayPal payment?
You can usually cancel a PayPal payment that is in a pending or unclaimed status. These payments will have a status of "Unclaimed" and will show in the "Pending" section of your PayPal account.
If the payment is completed, you won't be able to cancel it. You'll need to contact the recipient (or seller) and request a refund.
Here's how to cancel a pending payment:
On the Summary page, locate the pending payment
Click Cancel under the pending payment.
Click Cancel Payment.
You can only cancel a pending payment that has a "Cancel" link next to it. If the payment you sent pending for 30 days, it will be canceled automatically and refunded to you. If you sent the payment using a Debit or Credit card, the refund will credit to the card used. It may take up to 30 days for the card to be credited. If you sent your payment using a bank account and the payment is canceled, it will be refunded to your PayPal balance. If the payment has not cleared your bank yet, please allow 3-4 business days for the funds to appear in your balance. Once the payment is in your balance you can withdraw the funds to your bank account.
If you are unable to cancel the payment and need a refund, please contact the recipient of the payment.
If the recipient doesn't agree to refund your money, you may be able to open a dispute in the Resolution Center, where you'll be able to communicate directly with the recipient/seller and try to resolve any issues.
How do I cancel a PayPal subscription?
Cancelling a subscription cancels all future scheduled payments of that subscription. A subscription can be cancelled up until the day of the next scheduled payment.
Click the

Settings

icon near the top of the page.
Select Preapproved Payments under "Payment settings."
Select the merchant whose agreement you want to cancel and click Cancel.
Click Cancel Profile to confirm your request.
PayPal Return Shipping Costs Refund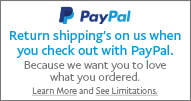 When you check out with PayPal you can get return shipping costs refunded for eligible items (up to $30, 12 times per year) if an item isn't exactly what you wanted. First, sign up for a PayPal account – it's fast and free. Then, go to this page to activate "Return Shipping on Us" to get refunded for up to $30 on 12 eligible purchases a year.
After you've returned your item in a way that's convenient for you, visit the refund request page within 30 days of the return ship date.
This is an exclusive offer offered to eligible PayPal account owners. With this service you are eligible to receive up to 12 refunds per calendar year (between January 1st and December 31st), and may receive refunds of up to $30 USD per claim. PayPal reserves the right to cancel or modify part of or this entire Offer at any time without notice, for any reason in their sole discretion. See full terms and conditions.
More information about PayPal
Click here to visit the PayPal help center: https://www.paypal.com/us/selfhelp/home